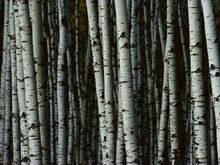 The Spirit Woods, formally known as the Peninsula of the Spirit Woods, is a wooded peninsula north of Cape Glaux on the west coast of the Sea of Hoolemere. It is filled with bare, white trees. It is rumoured that scrooms reside here.
History
While on a practice mission with some new owlets, Poot lead the weather chaw to the Spirit Woods after a harsh storm kicked in. It was here that Soren first encountered his parents scrooms.
Coming soon!
Description
Notable Locations
The Spirit Woods are located just above Silverveil and Shadow Forest, and east of the Sea of Hoolemere.
Climate
Inhabitants
Ground squirrels
Mice
Scrooms
Ad blocker interference detected!
Wikia is a free-to-use site that makes money from advertising. We have a modified experience for viewers using ad blockers

Wikia is not accessible if you've made further modifications. Remove the custom ad blocker rule(s) and the page will load as expected.