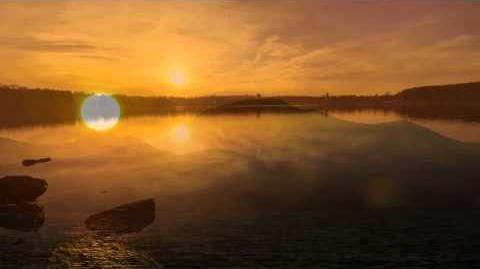 The Host of the Seraphim is a neoclassical dark wave song released in 1988 by the Australian band Dead Can Dance. It is sung by Lisa Gerrard, also the singer in Coming Home. The song was used in Stephan King's The Mist, the theatrical trailer for Home of the Brave, and in Legend of the Guardians: The Owls of Ga'hoole.
Legend of the Guardians: The Owls of Ga'hoole
The song is used towards the end of the movie - at around 1:13:56 - during a slow-motion sequence where Soren dives into a forest fire, lights a lamp, then dives toward the fleck trap. Two separate portions of the song are melded together for the scene, the first portion from 0:21-0:35, the second from 1:42-2:25 in the track.
Ad blocker interference detected!
Wikia is a free-to-use site that makes money from advertising. We have a modified experience for viewers using ad blockers

Wikia is not accessible if you've made further modifications. Remove the custom ad blocker rule(s) and the page will load as expected.