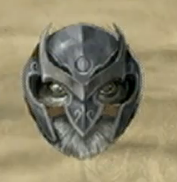 "I thank you for my life."
-Uriah to Shard after being rescued from the bats
Uriah is a Great-Horned Owl hermit from the Legend of the Guardians: The Owls of Ga'Hoole (video game) and one of Shard's wingmen.
Biography
He starts out as a hermit who was being held prisoner by bats in the Desert of Kuneer, but after being rescued by Shard and his band, Uriah becomes a wingman. Uriah does not appear after this.
Ad blocker interference detected!
Wikia is a free-to-use site that makes money from advertising. We have a modified experience for viewers using ad blockers

Wikia is not accessible if you've made further modifications. Remove the custom ad blocker rule(s) and the page will load as expected.