Well, my birthday is technically on monday, but we had my party today with family and friends. We always get a Dairy Queen ice cream cake for my birthday, and ever since I could hold a pen and paper I've had artistic license over what gets drawn on my birthday cake. In recent years they've started using some sort of icing printer, which can print a photo right on to the cake. So, this year, this is the photo I chose....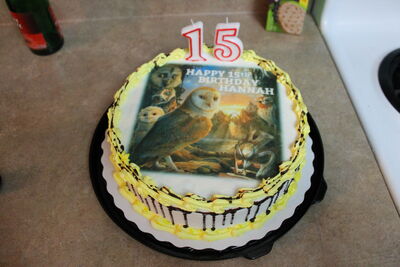 Ad blocker interference detected!
Wikia is a free-to-use site that makes money from advertising. We have a modified experience for viewers using ad blockers

Wikia is not accessible if you've made further modifications. Remove the custom ad blocker rule(s) and the page will load as expected.