This article is a stub. You can help the Guardians of Ga'Hoole Wiki by expanding it.
  Zachary Edward "Zack" Snyder is an American film director, film producer, and screenwriter. He is the director of Legend of the Guardians: The Owls of Ga'hoole. He is well known for his comic book movies and superhero films, including 300, Watchmen and Man of Steel.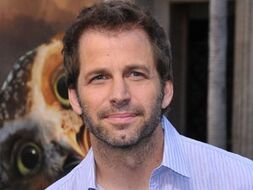 Ad blocker interference detected!
Wikia is a free-to-use site that makes money from advertising. We have a modified experience for viewers using ad blockers

Wikia is not accessible if you've made further modifications. Remove the custom ad blocker rule(s) and the page will load as expected.